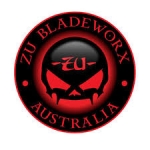 About Us

We are an Australian owned and operated edged tool manufacturing business, specializing in CNC manufactured, industrial strength, edged tools. All our products are 100% Australian made, from the initial machining right down to the final edge sharpening. We use high impact tool steel for all our knives.



Our customers include sportsmen, hunters, soldiers, first responders, collectors and anyone who appreciates a high quality tool. Our tools are made to withstand hard use and are all engineered to reduce stress points and damage to the highest level possible for an edged tool.

All our tools are warrantied against manufacturer defects and damage during normal use. We expect our tools to be able to handle abuse, but our warranty only covers against reasonable use, not deliberate abuse.Our tools are completed in batches via preorder. Our designs constantly evolve.