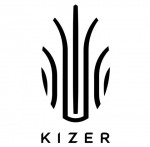 Our professional grade knives are our pride and joy.

Kizer uses high tech wire EDM machines to cut our parts. This is a slower method than laser or water jet but we feel quality is worth waiting for.




Each component in Kizer knives are precision machined and engineered to the finest tolerances. The final fit, finish, action, and sharpness of each knife is
achieved entirely by hand, employing the irreplaceable craftsmanship developed by generations of cutler masters.

Dedicated craftsman honoring the long term goal of making the best knives possible is what we bring to you.