Wilson Combat Knives
Home
» Wilson Combat Knives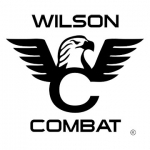 Wilson Tactical is known worldwide for its high quality tactical knives and gear. Quality has always been our guiding mission combined with real world designs. Wilson Tactical knives are requested by the most demanding professionals of our armed forces around the world and we are proud to support them with the highest quality knives on the market today.
What sets Wilson Tactical apart from our competitors? Simple, we build all of our products with pride and ask ourselves, "Would I be satisfied as a customer?" Our goal at Wilson Tactical is to completely satisfy our customers and build a life-long relationship. We understand how important service after the sale is and will do everything in our power to make your experience with Wilson Tactical a pleasurable one.

Please contact us to find out which models are immediately available. Knives can take 4-6 weeks to build.